The Sons of Sai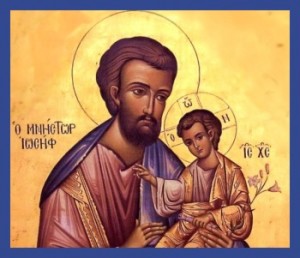 nt Joseph is an active men's ministry of the parish of St. Theresa Roman Catholic Church in Trumbull, CT founded in 2011.  Today we count over 120 men in our local area as members.  Our work is primarily on our own spiritual growth with the ultimate goal of becoming holy.  Prayer, formation, and fellowship are our primary means to that all important end.  Please go to our Mission page to learn more and see our Spiritual Plan of Action as the blueprint of that work.
We meet each Saturday morning from 6:30 to 8:00am in the Parish Center, beginning our day with Adoration of the Blessed Sacrament, a brief sermon given by one of the priests of the parish, and a short small group discussion on the week's topic.  You can read more at About Our Group.
If you're interested in starting your own Sons of Saint Joseph group at your parish, we have compiled a guideline for how we developed with some pointers for getting started.  We also have an Archive of all our topics and discussion question, as well as a list of supplemental readings provided each week.  In addition, we continually update our Suggested Readings page with lots of great spiritual treasures of the Church for your own edification and spiritual growth.
For more information on our place of worship please visit the ST. THERESA CHURCH website .